Athletes rely on every ounce of their strength for victory. However, factors like stiff muscles and pain can hinder their ability to achieve their goals. With a new school year approaching, that means fall sports are here. With the season coming to a start that means a more active lifestyle as well. While getting back on the field or court is exciting, it is important to make sure your body is prepared for the inevitable wear and tear. You may be asking yourself, how can I ensure my performance will be at 100% come game time? Well, one way you can do so is seeking out chiropractic care. Now you may be wondering, can chiropractic care help in fall sports? In simple terms: of course. A chiropractic center helps with more than just the spine. Since the spine connects the entire nervous system, Dr. Sophia Argeropoulos will gladly assist any spine-related conditions, including herniated discs, sciatica, neck pain, strains, and more.

Since athletes have an increased risk for injury, a chiropractor in Setauket can help alleviate any pain you may be experiencing. Whether you are seeking ways to prevent injury or are concerned with your injury risk, make an appointment with Dr. Sophia Argeropoulos today for assistance.

Sports-Related Injuries:
Below are some of the most common injuries experienced by athletes.
Patellofemoral Syndrome – This injury occurs when the patella, or the kneecap, misaligns and swells the knee. Strengthening exercises will help correct the muscle imbalance.
Shoulder Injury – Shoulder injuries with a range of severity from dislocation to strains are treated with icing and other forms of light exercise.
Tennis or Golf Elbow – caused by repetitive motions of gripping, athletes often complain of pain in their forearms and a lack of grip.
Shin Splints – Athletes with considerable amounts of running, more commonly runners, are prone to shin splints. They are caused by an abrupt increase in their activity.
Concussion – This serious brain injury should be treated by a medical professional before returning to any physical activity. A chiropractor can help diagnose the symptoms of a brain injury if the patient has head or neck pain. Some symptoms include:

Headache
Dizziness
Confusion
Sensitivity to light
Delayed responses

ACL Tear – Pivoting direction is often the cause for an injury to the anterior cruciate ligament in the knee. An ACL tear requires surgery before the patient returns to their physical activity.
Benefits of Chiropractic Care:
Not only does a chiropractor in Setauket prevent injury, but there are also several reasons why you should seek one today.
Better performance – When the spine is properly aligned, it helps coordinate the other body systems. For example, the nervous system enhances. After 12 weeks, a study found a significant 30% improvement in hand-eye coordination.
Effective training – When an athlete visits a chiropractor in Setauket, joint movement and flexibility increase, helping to strengthen the muscles. Proper training and stretching also decrease the likelihood of injury.
Reduced recovery – With chiropractic care, an athlete expedites his recovery process. Your chiropractor in Setauket will use several methods to relieve this pain, such as massaging and stretching the muscles.
Take the Next Step With A Chiropractor in Setauket:
If you are an athlete looking for ways to improve your performance while improving several body systems, consider a chiropractor in Setauket. Dr. Sophia Argeropoulos treats pain in the head, neck, back, and other injuries. If you have daily pain, request an appointment today.

Summary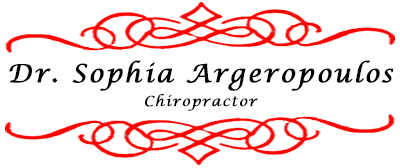 Author Rating





Brand Name
Product Name