Each year there are about 22 million people who visit chiropractors to seek out pain relief.  Whether you are suffering from an injury to your musculoskeletal system due to an accident, sports, or a muscle strain, a chiropractor can offer their expertise. Spreading awareness about the many treatment options chiropractors can provide are just one of the many reasons to celebrate National Chiropractic Health Month this October! If you are looking to improve your muscle and joint health, visit Dr. Sophia Argeropoulos, a chiropractor in Setauket for treatment!
A chiropractor focuses on treating someone's musculoskeletal and nervous system. They use a hands-on and drug-free approach to healthcare in order to relieve pain and improve body function. They accomplish this through techniques such as: 
Spinal Manipulation – Also referred to as a chiropractic adjustment, spinal manipulation involves applying force to the spinal joints in an effort to treat musculoskeletal conditions. This treatment is used to help restore the spinal structure, reduce pain, and initiate natural healing.
Mobilization – This technique is used by moving and stretching the affected joints or muscles, in an effort to increase your range of motion.
If you are visiting a chiropractor in Setauket, you are likely seeking treatment for one of the following musculoskeletal issues: 
Neck Pain.
Back Pain.
Joint/Tendon Pain.
Headaches.
Poor Posture.
Sciatica.
Migraines.
Sports Injuries.
Auto Injuries.
How can a chiropractor in Setauket help me?
While you can visit a chiropractor at any time, visiting during the month of October can help spread the message of National Chiropractic Health Month, as well as encourage others to learn more about this form of treatment. When you visit a chiropractor, it is likely that after your appointment, you will feel less stressed, relaxed, and more comfortable. They will not only help you physically but also mentally, as chiropractic can be of great importance when it comes to the many symptoms of stress and anxiety. If you have recently been experiencing pain on a regular basis, don't allow yourself to strain any longer. Many of the symptoms that come along with musculoskeletal issues worsen over time. To schedule an appointment with a chiropractor in Setauket, Dr. Sophia Argeropoulos, visit our website!
Summary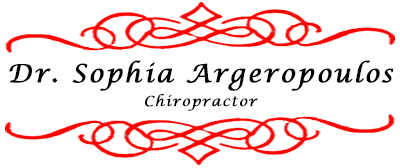 Author Rating





Brand Name
Product Name