The many circumstances surrounding a car accident can put you in immediate danger. Between the glass windows, airbags, and those around you, sustaining a serious injury during a car accident is, unfortunately, a common result. Although you may not always walk away with visible or immediate injury, there can still be underlying issues that develop after the accident. This is why it is always critical to seek out professional medical attention immediately after the accident has occurred. If you have recently gotten into a car accident, a Chiropractor in Setauket can help provide treatment. Contact Dr. Sophia Argeropoulous for more information on treatment and injury prevention.
Motor-vehicle injuries can a chiropractor treat:
As a result of chiropractors specializing in the treatment of neuromuscular disorders, there is a wide array of car accident injuries that can benefit from chiropractic care:

Whiplash – This is a neck injury resulting from the neck jerking. It takes a while for this injury to present itself and can have long-lasting side effects on its victims. Symptoms of this condition usually include the following: headaches, dizziness, neck pain, etc.
Herniated disks – This is a back injury resulting from trauma. These disks help your back move and bend. When they're out of place all that motion becomes difficult and painful. Symptoms of this condition include the following: muscle fatigue, tingling, and random discomfort.
Injured ribs – This injury results from car accidents, falling, sports, etc. Broken ribs are not only painful, but they can have detrimental effects on the rest of your body as well, such as causing damage to your organs. Symptoms of this condition include the following: painful deep breaths, sore to the touch, painful laughter, etc.
Remember not all car accident injuries present themselves right away, so it is always a good idea to be safe rather than sorry. If you are experiencing any of the injuries above or have questions regarding other neuromuscular disorders, call our chiropractor in Setauket, Dr. Sophia Argeropolous at (631) 473-8182.

How Can A Chiropractor In Setauket help?
While medication may be seen as a simple form of pain relief, natural treatment options are available and they can potentially help benefit you more in the long run. There are a lot of benefits to choosing chiropractic care as your form of treatment. These may include some of the following benefactors:
Improvements to joint mobility, function, and overall health.
Improves your muscle contractability.
Helps to improve circulation.
Speeds up your recovery process.
Improves the function of your nervous system and an individual nerves ability to carry nerve impulses.
Can decrease the adverse effects of stress on the body.
Reduces pain.
Increases overall quality of life.
Through manipulations and adjustments, Dr. Sophia Argeropolous can help treat several injuries that have been caused by a car accident. We urge each of our patients and potential patients to seek out help right away in order to ensure nothing worsens. If you think you would like to give a chiropractor in Setauket a try, contact us today to book your appointment.
Summary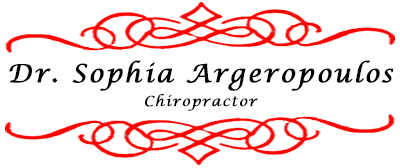 Author Rating





Brand Name
Product Name