What Conditions Can Medical Massages Treat?
Medical massages are used for a variety of different purposes, from relieving stress to aiding with chronic and acute conditions. The act of massaging involves manually manipulating soft body tissue, such as muscles and ligaments, to enhance one's health and well-being. If you are interested in medical massage treatments, contact Chrys Argeropoulos for the best medical massage therapy in Port Jefferson for additional information.
What are the Types of Medical Massage Therapy?
Medical massage therapy can be broken down into two fundamental categories:
Rehabilitative medical massage

– this is designed to support the healing of injuries and restore full range of motion.

e.g. deep tissue, therapeutic

Practiced in clinics, hospitals, and chiropractic offices

Relaxation medica massage

– this technique is used for relaxation to boost energy levels.
What Can it Treat?
Medical massages may feel like an indulgence and a form of relaxation, but they are proving to be beneficial and an effective form of treatment for various conditions. Some of these conditions include:
Anxiety

Arthritis

Asthma and bronchitis

Breast cancer

Bursitis

Carpal tunnel syndrome

Common cold and flu

Fibromyalgia

Frozen shoulder

Headaches and migraines

Hypertension

Insomnia

Muscle tension, spasms, strains, and sprains

Sciatica

Sports-related injuries

Stress

Temporomandibular joint dysfunction (TMD)

Tendonitis

Whiplash Associated Disorder
Research shows that medical massage therapy is aiding in faster injury recovery and reducing the need for medications and potential surgeries. For years, it's been used in conjunction with treatments such as chiropractic. Today, medical massage therapy is being seen more often in clinical settings and can be found in cancer clinics, OBGYN offices, and orthopedic offices.
What are the Benefits of Massage Therapy in Port Jefferson?
It's relaxing

When our body undergoes stress, it produces unhealthy levels of cortisol, a stress hormone which can lead to weight gain and sleeplessness among others.

It reduces stress

Lowers blood pressure

Promotes muscle relaxation

Can help improve circulation and posture

Can help strengthen the body's immune system
Massage Therapy in Port Jefferson
If you are suffering from any of the conditions listed above and are a resident of the area, our medical massage therapy in Port Jefferson can help you! Contact us today to begin your treatment.
Summary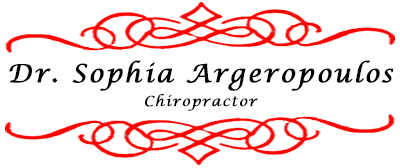 Author Rating





Brand Name
Product Name
Massage Therapy in Port Jefferson