Arthritis Of The Spine
Arthritis of the spine can be very painful and limit your day-to-day activities. Your spinal joints always have a lot of pressure on them due to your daily movements; therefore, they develop arthritis easier than other joints.
Arthritis, which can worsen with age, trauma, injury, and wear and tear can take over your life, but proper treatment can help it. Spinal arthritis is a musculoskeletal disorder that happens when spinal joint cartilage is worn down and eventually disappears, causing severe pain. If you have pain in your upper back, that is considered cervical arthritis. If you have pain in the lower back, that is considered lumbar arthritis.
Symptoms of Spinal Arthritis may include:
Change in your flexibility

Diverging low back pain, numbness, and weakness

Stiffness when you wake up or after sitting down for a long time
Diagnosing Spinal Arthritis consists of:
Examining your medical history and your general habits (smoking, alcohol, etc.)

Physical checkup

X-Rays checking for spinal joint damage

Other medical image tests
Treating Spinal Arthritis may include:
Most people don't require surgical treatment to ease spinal arthritis, and non-progressive treatments are recommended such as…
Habit changes

Eating healthier

Physical therapy

Pain medication

Light exercise
Although there is a treatment for spinal arthritis, there are simple ways to decrease your chances of being diagnosed with it as you age… but you have to start today!
Exercising and strengthening your core muscles will reduce wear and tear of your ligaments as you age, which causes arthritis.

Proper posture throughout your day can put less pressure on your spine. When you don't hunch over your desk and sit up straight, you would be surprised at the decreased amount of pressure you are inflicting on your spine. If you continue a habit of proper posture throughout your life, your chances of back pain with age decreases significantly.

Keeping your bones strong. Increasing your daily intake of calcium and Vitamin D will keep your bones strong and help prevent injuries throughout your lifetime.
If you have any questions or concerns about arthritis of the spine, don't hesitate to contact us at (631) 473-8182. We look forward to listening and hearing from you!
Summary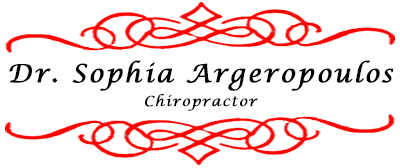 Author Rating





Brand Name
Product Name
Treatment for Arthritis of the spine