During the long winter months, were able to pacify the time with skiing, a shared hobby that athletic individuals love to partake in. However, skiing, albeit an exciting sport, can make you prone to possible future injury. In fact, researchers estimated that around 600,000 people nationally are injured every year as a result of skiing or snowboarding. If you've been injured from a skiing accident, don't wait to get the treatment you need! If you are in need of an experienced chiropractor in Port Jefferson, Dr. Sophia Argeropoulos will work with you to give you the best possible treatment and evaluation.
Common Ski Injuries

While skiing is a fun experience, it's important to be aware of the injuries that one can sustain. For a list of potential injuries that may occur as a result of skiing, please refer to the list below:

Knee sprains.
Fractured wrists.
Broken legs.
Cranial injuries.
Shoulder dislocations.
Spinal injuries.
Prepare your body – Taking the time to properly train and maintain your physical condition is highly beneficial for avoiding injury. If you're not in good skiing shape, picking courses that are less arduous can be good for avoiding the risk of injury.
Hydration – Even the slightest amount of dehydration can result in a loss of endurance and physical performance. Be sure to drink water and fluids the entire to day to reduce the risk of future injury.
Appropriate equipment – Wearing the proper clothing and skiing equipment can make a huge difference in reducing the chance of an injury. Whether it's wearing layers to accommodate your body's temperature, wearing protective headgear, and having skiing equipment that's been properly adjusted to your body, these changes can make a serious difference.
Know safety regulations – Knowing the general rules for skiing can help you avoid injury as well. Knowing the way to properly stop, yield to other skiers, or merge is extremely important for having a safe skiing experience.
If you're looking for a chiropractor near Mt. Sinai to give you the best treatment possible, Dr. Sophia Argeropoulos is here to give you the pain relief you need. If you've sustained injuries as a result of a skiing accident, we can help ease your pain. Contact us today to start your appointment!
Summary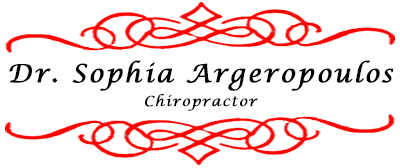 Article Name
Helping You Recover From Ski Injuries
Description
Don't get a ski injury during the last few weeks of the ski season! If you've been injured from a ski accident, our chiropractor in Port Jefferson can help!
Author