Chiropractic Care and Neuropathy
About 60 percent of patients with diabetes develop peripheral neuropathy, which causes numbness, tingling, and decreased sensation in the extremities, increasing the risk of infection and falls.  Symptoms of peripheral neuropathy include a sense of dizziness, shooting nerve pain, and intermittent numbness. This sensation often lasts throughout the day, including at night, and keeps patients from living a fully mobile and active life.  Through these results, the condition may be a signal to underlying nerve damage to other organs including the eyes, kidneys, and heart. In diabetics, chiropractic care may be critical to control peripheral neuropathy symptoms.  If you are looking for a chiropractor near Mt. Sinai, contact Dr. Sophia Argeropoulos today!  
How Chiropractic Care Helps Control Neuropathy
Massage therapy

– helps to alleviate pain and tension built up in the muscles from chronic nerve pain
Electrostimulation techniques –

utilizes cold and hot therapy to improve circulation in tissue damaged by peripheral neuropathy
Adjustments and chiropractic care –

emphasizes the importance of proper posture and activity in keeping the muscles strong to avoid the addition of medications during the treatment of peripheral neuropathy
Simply put, there are many short-term and long-term benefits of utilizing chiropractic therapy into your daily routine.  Many insurance companies recognize these benefits and often the cost is covered for the visit.  If you are looking for a chiropractor near Mt. Sinai, NY, why not contact Dr. Sophia Argeropoulos?  
Benefits of Incorporating Chiropractic Care Early On – chiropractor near Mt. Sinai
Decrease need for increasing medication dosage or adding additional medication
Preserves strength in the tissues and muscles
Helps to prevent the likelihood of falls secondary to imbalance or immobility
Helps to reduce the risk of infection secondary to decreased sensation in the peripheral extremities
Time is very important in preserving tissue damaged secondary to neuropathy.  Common causes of neuropathy include the following.
Causes of Peripheral Neuropathy
While it is important to seek an initial evaluation by a primary care physician, take the steps to initiate a consult with a chiropractor as well.  If you are looking for a chiropractor in the Mt. Sinai, call Dr. Sophia Argeropoulos to set up a consultation. Since 1983, she has been serving the Port Jefferson community and her office would be happy to see you.  Make sure to contact her today!
Summary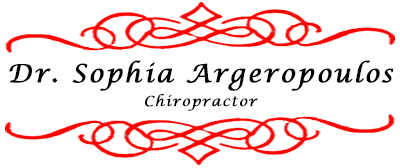 Article Name
Chiropractic Care and Neuropathy
Description
Neuropathy is nothing to take lightly. Luckily, our chiropractor near Mt. Sinai can give you the help you need through great chiropractic care!
Author